October 9, 2019
Gundam Build Divers Re:RISE October 10, 2019 (Thu) Free Streaming Starts!
Episode 1 and episode 2 both released at same time!
Premiere public release! During the premiere, you can participate in a real-time live chat with your fellow viewers. Let's get excited with Gundam fans around the world together!
【Episode 1】 
October 10, 2019 (Thu) Released at 8:00pm Japan Time
【Episode 2】 
October 10, 2019 (Thu) Released at 8:30pm Japan Time
― Gundam Build Divers Re:RISE Synopsis ―
Two years have passed since the legendary force Build Divers battled the second Coalition of Volunteers to save the EL-Diver. Gunpla Battle Nexus Online (GBN), where these events took place, has been upgraded to provide sensory feedback for more realistic play. But as GBN becomes even more exciting, there are Divers who play with their own motivations in mind. Hiroto is a Diver who wanders alone through the Dimension, playing as a mercenary. Kazami is a frivolous, independent Diver who joins one party after another, pursuing the one he admires. May is a solo Diver surrounded by an aura of mystery, who plays Gunpla Battle night and day. And Parviz is a lonely novice Diver who is interested in team play, but out of shyness, he has never managed to seize the opportunity. Each of them is alone, but the course of events will end up uniting them into a new team of Build Divers. What awaits Hiroto and the others is a boundless super-experience that far transcends GBN.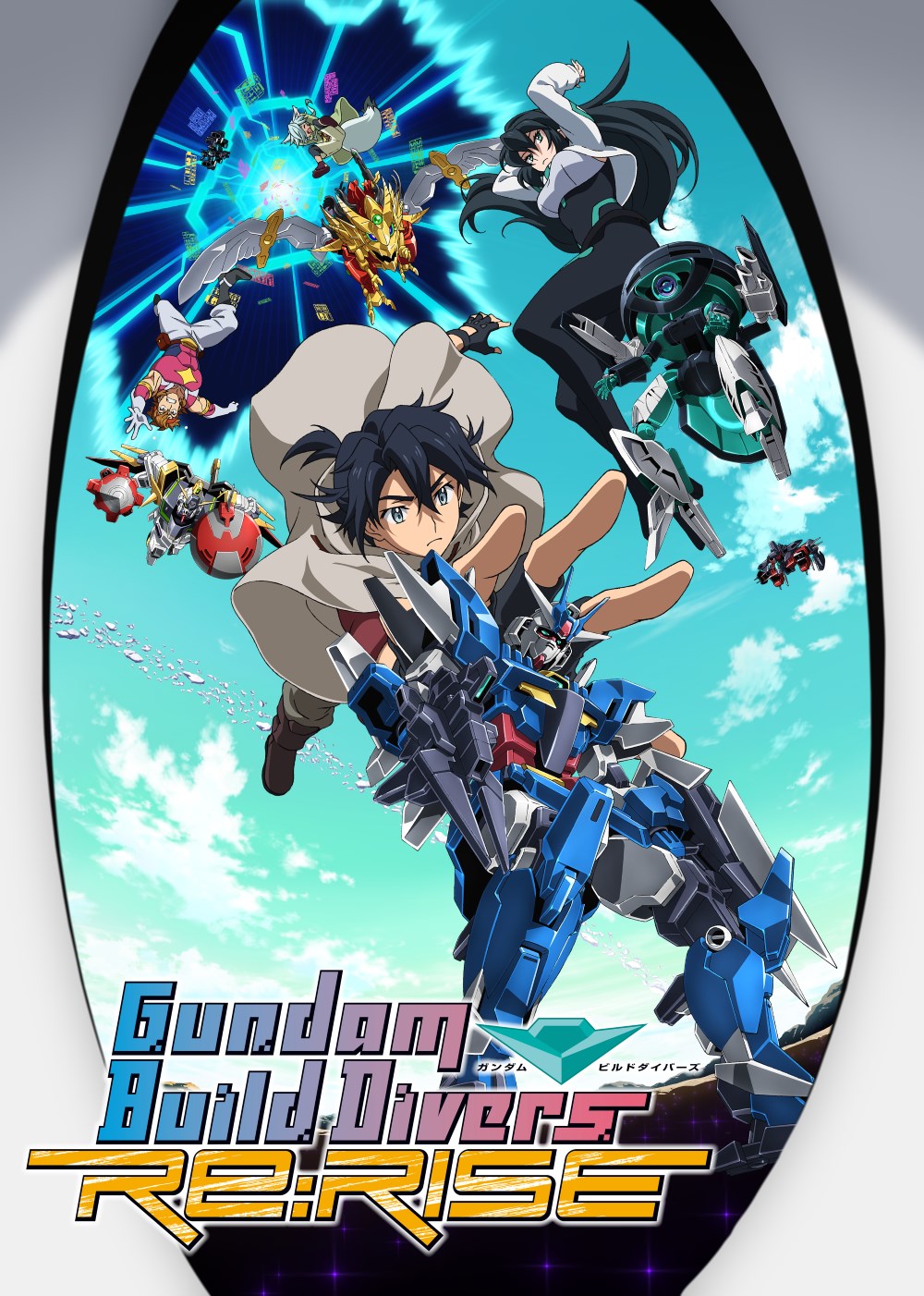 When you subscribe to the channel, you can receive premiere announcements.
Let's subscribe to the channel and enjoy Build Divers Re:RISE!
Enable cookies to see recommended articles for you